Activities for Environment & Society
Kanefusa challenge to implement Environment-Friendly society.
We try to achieve our Environmental Policy by Mission statement and Code of Conduct for global environment conservation.
We gain ISO 9001 certification on April 2003.(Head office and our Factory).
We aim to implement environment-friendly society through our products and services.We look ahead future for our environment.
Adopt Street Volunteer Program in Oguchi town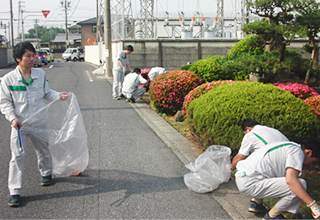 The Adopt Street Volunteer Program is a litter cleanup programme. The programme encourages businesses community groups to keep our environment at Oguchi town. We ""adopt"" a specific public site. Kanefusa is also a member of the programme.
Every first Friday of the month, we clean road around our company.
---
Cleanup activity at Gojyo River, Aise River and Yato River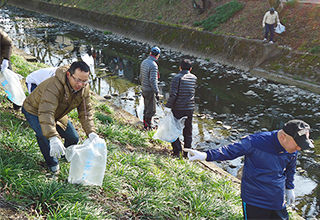 Every March, we clean around those riverside with our employees and our families for environment. Those river is symbol of Oguchi Town.
---